Hair Colouring In The West End
Full Head Foils | £81
Half Head Foils | £66
T-Bar Foils | £56
Full Head Tint | £46-66
Tint Regrowth | £36-56
Tint & Highlights | £71-91
Bleach Regrowth | From £66
Balayage Long Hair | From £91
Balayage Medium Hair | From £81
Balayage Short Hair | From £71
Toner | £12
Colour Correction | Price on consultation
ALL COLOUR SERVICES REQUIRE A 48 HOUR PATCH TEST.  Please contact the salon to arrange this.
Taking the plunge to colour your hair? With a thorough consultation we'll help you find the perfect colour.  Hair colour has such dramatic power. It can lift your skin tone, bring out the colour of your eyes, make you appear more youthful, and inject energy and vitality. Whether you're looking for balayage, tints, highlights or a colour correction, our talented stylists are all highly skilled, qualified and technical hair colour experts who have vast experience in delivering the finest hair colour for you. From shade to tone, we'll be your guide to a hair colour that will suit you and your lifestyle.
When it comes to advances in hair colour research, development and technology, we are always up to date with the cutting edge of contemporary technical techniques. We like to take traditional colours and application methods and inject our own brand of modern, dynamic, hairdressing vision.
Not sure what type of colouring to go for?
Foils 
The original way to achieve sun-kissed locks! Highlights add multi-dimensional effects to the hair from root to tip without fully transforming your natural colour. Either opt for a lighter or darker tone of your own or go for streaks of bright and pastel colours.
T-Bar Foils 
The T section typically brightens the hair framing your face and where you commonly part your hair. This colouring treatment is great for a subtle highlight to your overall style or if you are holding off for a full head of highlights.
Tint and Bleaching
Also known as a permanent colour, a full head tint will fully change your natural colour and is great to ensure full coverage of grey hair. If you've had a tint before, we can reapply to the regrowth and refresh the rest to avoid too much colour building up on the hair.
Ombre
A popular colouring technique of late which has fast become a staple of celebrities and hair magazines. Meaning "shaded" in French, ombre hair graduates from dark roots to lighter tips. The difference in colour can be quite distinct but is not so obvious as with a dip-dye colouring.
Balayage 
A French term meaning to "sweep", balayage is similar to ombre colouring. Colour is hand painted through the hair to create a soft and natural look. Regrowth is less noticeable than foils so is a great low maintenance option.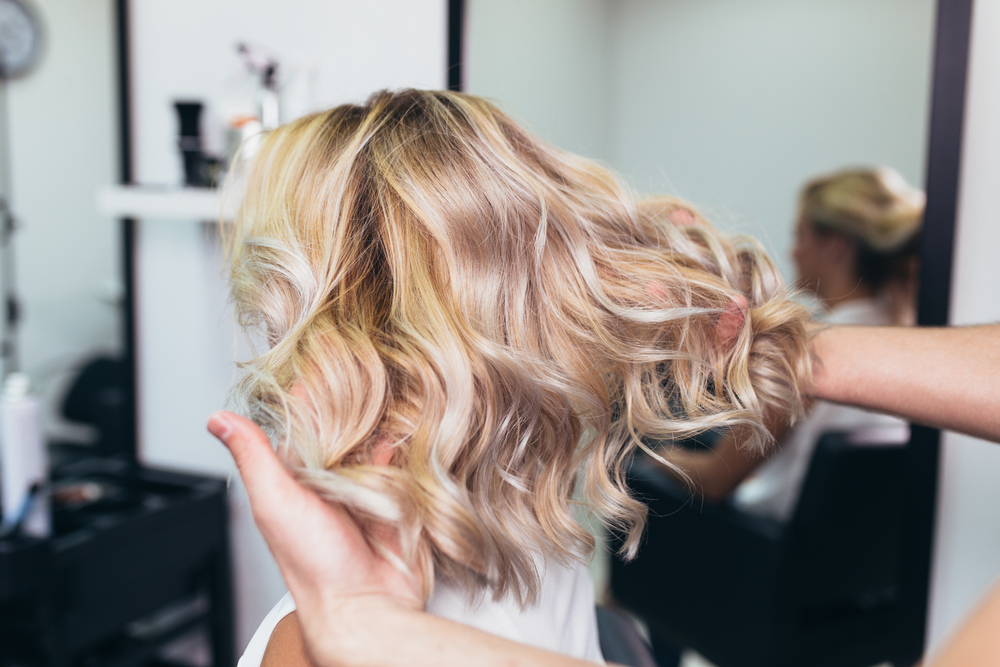 Colour Correction
Whether at home or another salon, it's unfortunately not uncommon for clients to come to us with a "dye disaster". Depending on the extent of the damage it may take a few processes, but we will come up with a plan and fix it for you, leaving you with the glorious hair you were originally looking for.
Toner
Over time, the use of shampoos, conditioners and hair products can dull your hair colour. Toner helps protect your hair and enriches the colour you've added. Visit us for a toning treatment to revive your hair in between full colour appointments. This will help your colour last longer and look glossier. Not just for blondes either, toning can be used on pastels and reds too.
If you have any questions or wish to make a booking please do not hesitate to contact us, we would love to see you.